Arsenal are in talks with Henrikh Mkhitaryan about whether he should be left out of the Europa League final trip to Azerbaijan over security fears, Sky Sports News understands.
Mkhitaryan's native Armenia have no diplomatic relations with Azerbaijan, who host the final against Chelsea in their capital city of Baku, due to conflict over the disputed Nagorno-Karabakh region.
he Gunners are also talking to UEFA, who have offered to help secure a visa for the midfielder to ensure he can travel in and out of the country.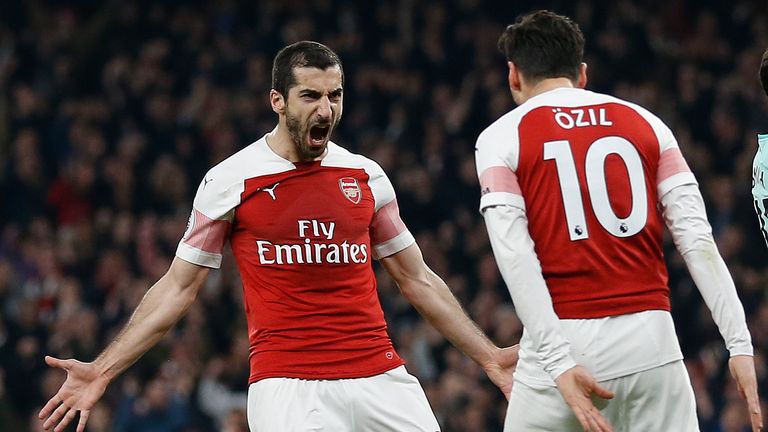 But Arsenal and the player are considering whether it would be safer for him not to travel to Azerbaijan at all as they finalise their security arrangements for May 29.
Mkhitaryan, who captains the Armenia side, did not travel to Azerbaijan for Arsenal's game away to Qarabag in the Europa League earlier this season.
As 12,000 supporters from both English clubs prepare to descend on Baku, the Foreign Office has issued advice warning travellers they should take "sensible precautions".
Arsenal have been furious that just 6,000 tickets have been allocated to each club's supporters for a 69,870-seater Olympic Stadium, showing concern over the logistical problems of fans travelling that far east and describing the situation as "unacceptable".
A club statement earlier this week said. "We have 45,000 season ticket holders and for so many fans to miss out due to UEFA selecting a final venue with such limited transport provision is quite simply not right."